Billie Eilish Magazine

I have always been a big fan of Billie's work and wanted to create a magazine that really captured what she is all about and represent her music in an engaging way. Each spread is a song from her album When We All Fall Asleep.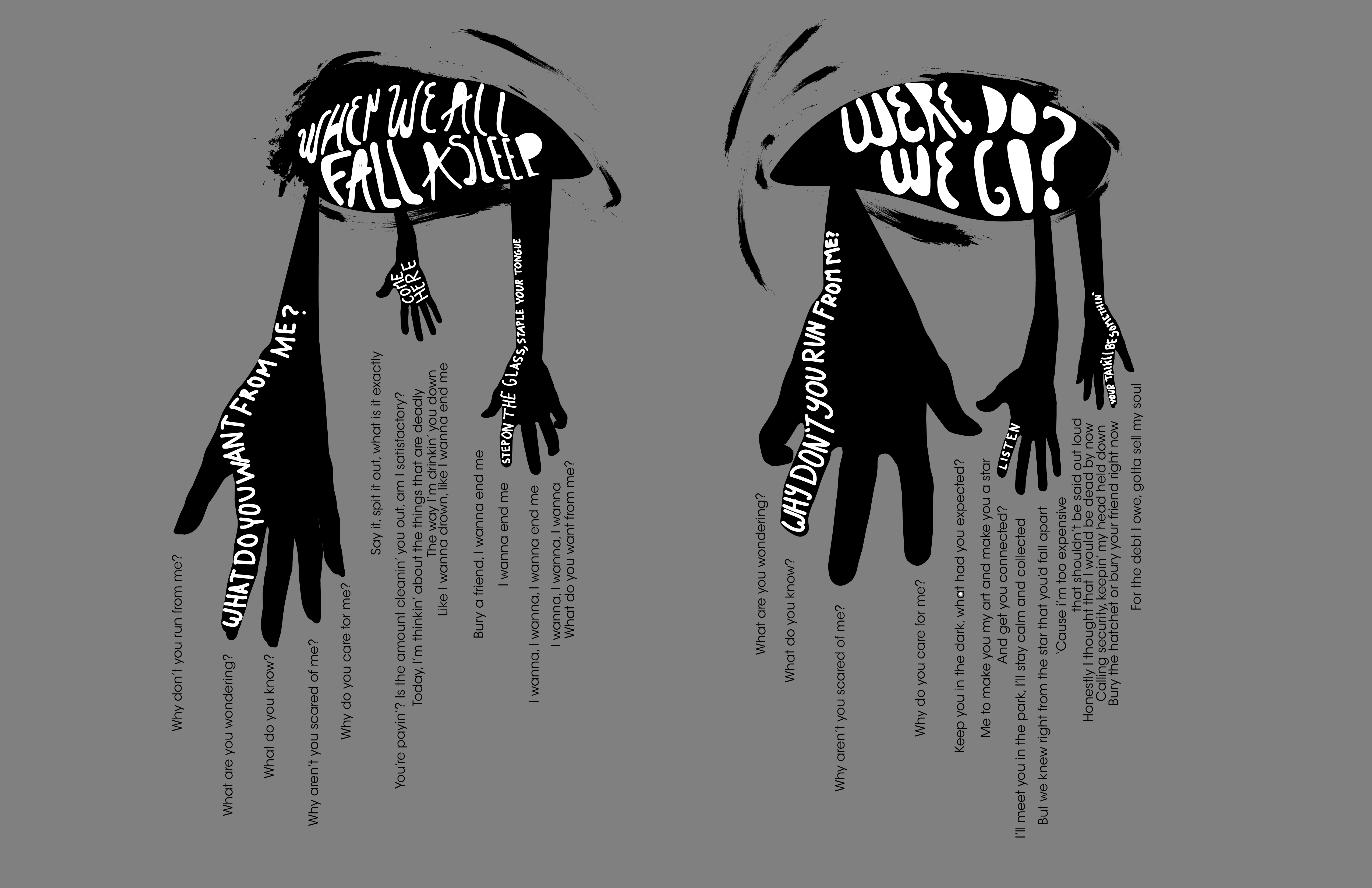 Give it a listen! Scan the code down below with the spotify app.



---